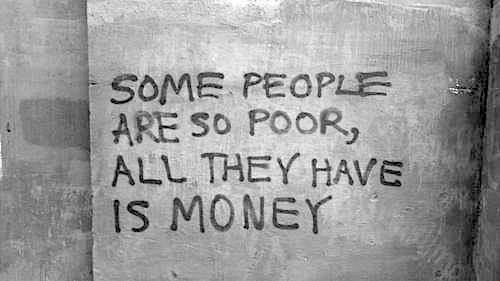 Hi friends !
Do you remember the topics which teachers gave us for writings?
I'm sure you know some of them .. and the most important one was about : Money or science?

I don't want to talk about that topic. We can expand it to other things like money or love ? money or family ? money or...
Of course money always talks


I think money is important and making money is necessary for all people but is it really more important than other things?
These days people are worried about everything and they are always busy. Visiting friends and relatives is going to be disappeared. Real happiness is hard to find, most of them are exhausted, less kindness, no more sympathetic..
Hold on!
Just think twice. It doesn't worth it, is it?!