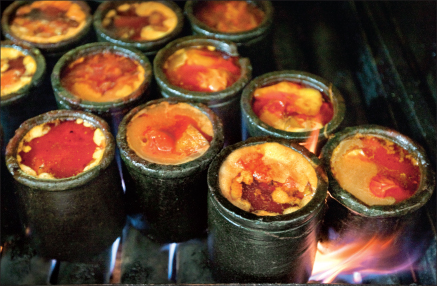 Abgusht is a Persian food it is also called Dizi, which refers to the traditional stone crocks it is served in. Some people describe it as a "hearty mutton soup thickened with chickpeas!
It's a handicraft of Mashhad which has a date of 14 century. Unfortunately the taste of people have changed these days and because of fast foods this art is going to be abolished!

So maybe someday you'll tempt to have Dizi .Now I will tell you what you should do for first time you want to use this stone pot.
First of all grease or lubricate both side of it with fat tail and put it out in front of sunlight for one hour then pour some milk and water and let it boil. When it starts boiling, put it aside and let it get cold then wash it.
Now it's ready to use!

Attention
don't fry or roast something in it and for onions you ought to fry them in another pan ! and be careful the water in the pot shouldn't be finished.
At the end you will see some picture of making this pot.